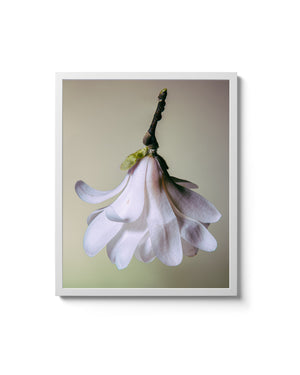 Magnolia
The oldest flowering tree on the planet and the blossom of over 145 million springs. Magnolia bloomed before the ice melted to form our ancient lakes, before Pangaea had fully drifted apart, before the continents formed.
Each photo is signed by William Mullan and printed by Brooklyn Archival on Epsom Hotpress Bright, a truly magnificent paper made of 100% cotton, with a heavy grammage of 330gsm.
Please allow two weeks lead time for shipping. We appreciate your patience.
Paper:  Epsom Hotpress Bright 330gsm
Printing: Fine Art Inkjet by Brooklyn Archival
Frame not included.