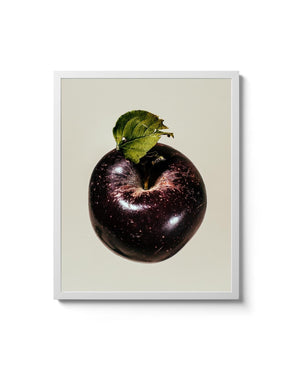 Black Oxford Apple
Bombs of soft tannins trapped in haunting chic purple plum coat. Discovered by a Nathaniel Haskell on a nail maker's farm in Maine back in 1790. Wicked beauty.
Each photo is signed by William Mullan and printed by Brooklyn Archival on Epsom Hotpress Bright, a truly magnificent paper made of 100% cotton, with a heavy grammage of 330gsm.
Please allow two weeks lead time for shipping. We appreciate your patience.
Paper:  Epsom Hotpress Bright 330gsm
Printing: Fine Art Inkjet by Brooklyn Archival
Frame not included.